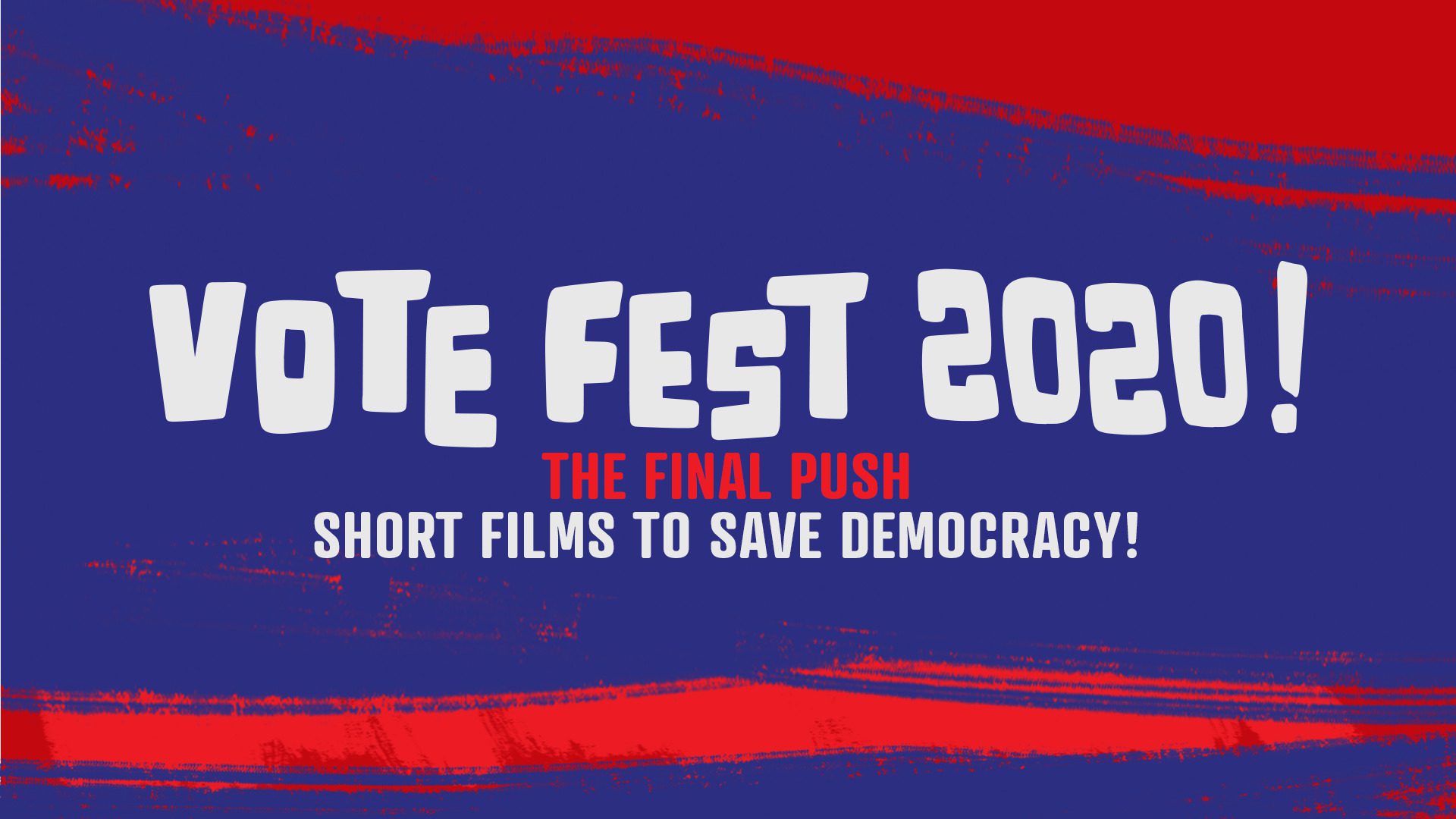 18 Oct

Vote Fest 2020! Short Films to Save Democracy! – October 28, 2020

Wednesday, October 28 |  6 PM PT  |  9 PM ET

JOIN EVENT


The hilarious Mo Collins (MADtv) hosts a stellar lineup of fun-filled short films created for this year's election, to inspire us all for one final push to save our democracy!

Featuring videos by: Jack Black, Patricia Clarkson, Dana Gould, Puddles Pity Party, and many more!

DONATE WHAT YOU WISH! 

Stand Up 4 America and Field Team 6 present their favorite, funniest, most outrageous, most inspiring videos of 2020!

Including short films made to Get Mitch (or Die Trying), to get out the vote and to just get Trump's goat!

Stand Up 4 America (SU4A) is a media company that grew out of a local Los Angeles chapter of national activism juggernaut Swing Left. SU4A produces "unique content for noble causes", including celebrity videos, online events, and live variety shows. Everything we produce raises funds for various political and social causes.

Field Team 6 is a nonprofit organization launched in 2019 with a simple mission: Register Democrats. Save the World. We do this by conducting openly partisan voter registration across 12 battleground states. By targeting the states we need most, we aim to establish Democratic majorities in state legislatures, grow our House majority, flip the Senate, and take back the White House.

This is it, folks. Your last chance to celebrate all the work we've done together and make one final push to save democracy as we know it!